Department
Division of Arts Studies

Department

Division of Arts Studies
Five Divisions of Graduate School of Humanities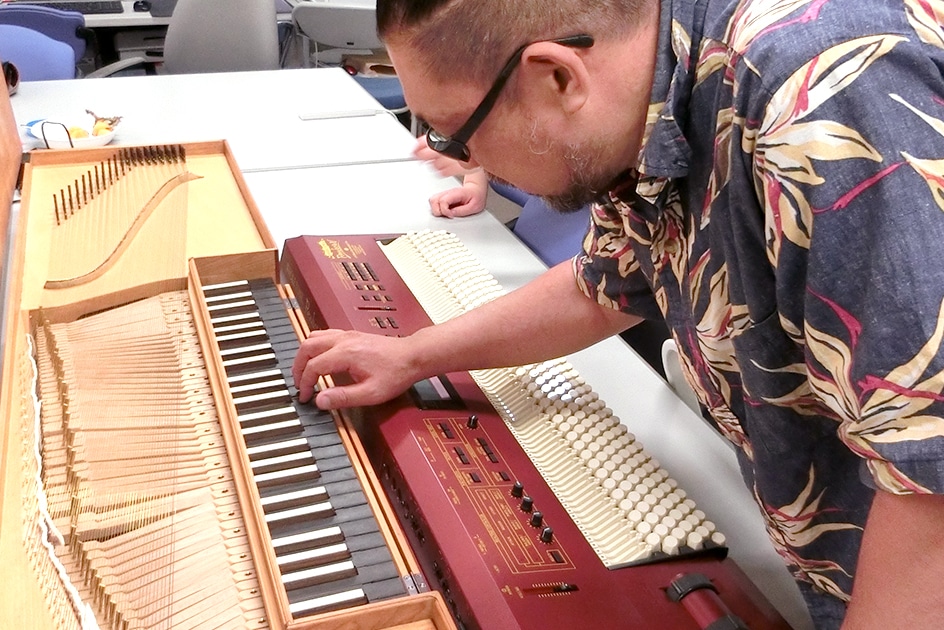 One of the largest divisions of arts studies among those of Japanese national universities
with a focus on both fundamental study and social implementation
 Consisting of four departments, the Division of Arts Studies approaches art--a unique and irreplaceable human activity--on a scale unparalleled in Japan and conducts specialized, cutting-edge, highly interdisciplinary research and education activities characterized by diversity. The goal is to develop individuals who have the potential and imagination to think out of the box--who can look beyond the restrictions and limits of the existing systems of contemporary society.
Degree Conferment
Degree Program: Arts Studies
Master of Arts, Doctor of Literature
Master of Philosophy,
Doctor of Philosophy
The master/ doctoral degree appended with the term "Philosophy, Science(学術)" may be conferred,
when deemed appropriate by the President with the approval from a Faculty Meeting of the relevant graduate school.
Courses
Department of Arts and Media

 Bringing works of art back into a broad socio-environmental context to examine them from a cultural policy/art planning perspective, or witnessing the birth of new art principles and genres from the never-ending evolution of communication technology. In this department, students will literally place themselves at the intersection of art and media.

Department of Aesthetics and Science of Literary Arts

 In the field of aesthetics, students are free to examine issues related to sensitivity, beauty, and art from a philosophical perspective, have discussions about modern art, and conduct research on topics related to arts and crafts as well as design. In the field of literary arts, students can choose to do research on literature, ideas, and literary criticism from a wide variety of eras and regions or dedicate themselves to Western classical studies.

Department of Musicology and Theatre Studies

 Very few Japanese national universities have a department dedicated to musicology and theatre studies. The Department of Musicology and Theatre Studies covers all genres of music culture and theatrical culture, considering each of them as performing arts. Based on this idea, students engage in research that takes into account research findings in history, anthropology, sociology, aesthetics, literature, and other fields.

Department of Art History

 Research in this department covers all forms of images, including photographs, videos, buildings, and gardens in addition to paintings, sculptures, and arts and crafts. Students conduct research on the styles and meanings of works, as well as empirical research based on accurate observation of works from various perspectives, such as the background of their production and history of their acceptance.